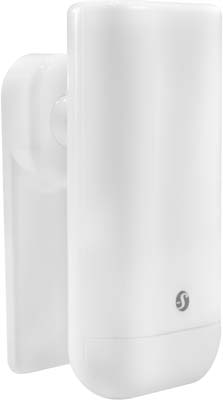 Device identification
Device name: Shelly Motion 2

Device model: SHMOS-02

Device SSID: shellymotion2-XXXXXX
Short description
Shelly Motion 2 (the Device) is a high-sensitivity, ultra-low power consumption Wi-Fi motion sensor, which also features light and temperature metering. The built-in light and temperature sensors provide additional opportunities for home or office automation. Shelly Motion 2 also has an integrated accelerometer for tamper protection and features vibration detection. The built-in 6500 mAh rechargeable Li-ion battery allows the Device to stay connected to the Internet in standby mode for up to 3 years, and in active transmission (approx. 6 hours/day motion detection) estimated between 12 and 18 months without recharging.
Main applications
Residential

MDU (Multi Dwelling Units - apartments, condominiums, hotels, etc.)

Light commercial (small office buildings, small retail/restaurant/gas station, etc.)

University/college
Integrations
Device electrical interfaces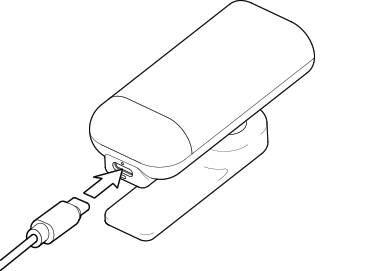 USB Type-C port
To supply power to the Device.

Can be used to recharge batteries inside the Device.
Connectivity
User interface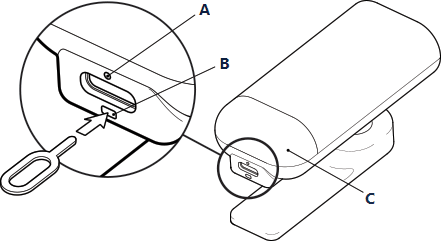 Inputs
Outputs
Charging indicator (A)

LED indication (C)

Blue: AP mode

Blue brief flash: Settings changed

Blue flashing: Firmware update

Red brief flash: Motion detected and reported

Red long flash: Error while performing firmware update.

Green brief flash: Unreported motion detection (the Device is not connected, or motion detection is disabled)

Red, green and blue flashing sequentially: Tamper detection or Device started

Cyan brief flash: Motion detection while in AP mode.
Specifications
Type

Value

Physical

Size (HxWxD):

89.3x41.4x22.9 mm / 3.52x1.63x0.90 inch (without stand)
89.3x41.4x47.9 mm / 3.52x1.63x1.89 inch (with stand)

Weight:

Mounting:

Wall mounting (indoor use only, use screws with a head diameter between 5-8 mm / 0.20-0.31 inch)

Shell material:

Plastic

Color:

White

Environmental

Ambient temperature:

-10 °C to 50 °C / 14 °F to 122 °F

Humidity

30 % to 70 % RH

Electrical

Power supply, Batteries

Li-ion 3.7 V / 6500 mAh

Estimated battery life

12-18 months (motion detection)
Up to 3 years (stand by)

Power supply, USB

Type-C (power adapter and cable not included)

Sensors

Temperature sensor:

Yes

Light sensor:

Yes

Motion sensor:

Yes (detection range: 9 m / 30 ft)

Radio

RF band:

2401 - 2495 MHz

Max. RF power:

<20 dBm

Wi-Fi protocol:

802.11 b/g/n

Wi-Fi Range:

Up to 30 m / 100 ft indoors and 50 m / 160 ft outdoors
(Depends on local conditions)

MCU

CPU:

SiLabs

Flash:

6 MB

Firmware capabilities

Schedules:

Yes (up to 20)

Webhooks (URL actions):

13 with 5 URLs per hook

MQTT:

Yes

CoAP:

Yes
Troubleshooting
...
Web Interface guide
Read the Shelly Motion 2 web interface guide
Components and APIs
Printed User Guide
Download printed user guide - English, Deutsch, Italiano, Español, Português, Français
Compliance
Installation guides