Shelly Pro 3EM Switch Add-on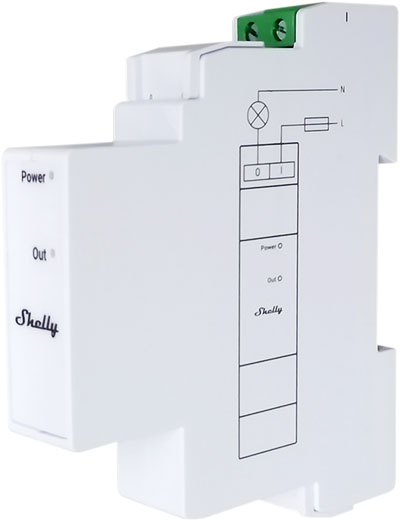 Device identification
Device name: Shelly Pro 3EM Switch Add-on
Short description
Shelly Pro 3EM Switch Add-on (the Device) is a galvanically isolated switch that extends the features of the Shelly Pro 3EM series of devices allowing the control of contactors or other electrical appliances.
Main applications
Residential

MDU (Multi Dwelling Units - apartments, condominiums, hotels, etc.)

Light commercial (small office buildings, small retail/restaurant/gas station, etc.)

Industrial (factories, power plants, water processing, refineries, etc.)

Agricultural (farms, barns, silos, etc.)

Government/municipal

University/college
Simplified internal schematics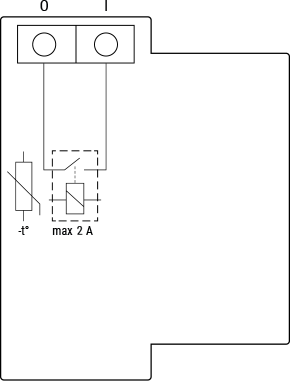 Device electrical interfaces
Inputs
Outputs
Addon interface
Shelly proprietary serial interface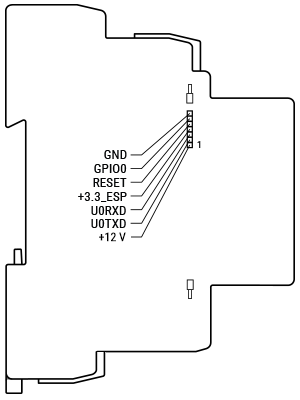 ⚠CAUTION! High voltage on the add-on interface when the Device is powered!
Safety features
Internal temperature sensing and reporting
Supported load types
Resistive (incandescent bulbs, small heating devices)

Capacitive (LED light drivers, capacitor banks, electronic equipment)

Inductive (contactors, transformers, fans, refrigerators)
User interface
Outputs
LED indication

Power: Red light if the power supply is connected.

Out: Red light if the output relay contact is closed.
Specifications
Type

Value

Physical

Size (HxWxD):

94x19x69 ±0.5 mm / 3.70x0.75x2.71 ±0.02 in

Weight:

20 ±1 g / 0.70 ±0.05 oz

Mounting:

DIN rail, attached to a Shelly Pro 3EM

Screw terminals max torque:

0.4 Nm / 4.43 lbin

Conductor cross section:

0.5 to 2.5 mm² / 20 to 14 AWG (solid, stranded and bootlace lugs)

Conductor stripped length:

6 to 7 mm / 0.24 to 0.28 in

Shell material:

Plastic

Color:

White

Environmental

Ambient temperature:

-20 °C to 40 °C / -5 °F to 105 °F

Humidity:

30 % to 70 % RH

Max. altitude:

2000 m / 6562 ft

Electrical

Power supply voltage AC:

N/A

Power supply voltage DC:

3.3 V and 12 V (from Shelly Pro 3EM device)

Power consumption:

< 1 W

Sensors, meters

Internal-temperature sensor:

Yes

Output circuits ratings

Max switching voltage AC:

240 V

Max switching voltage DC:

30 V

Max switching current AC:

2 A

Max switching current DC:

2 A
Basic wiring diagrams

Legend
Terminals

Cables

O

Load circuit output terminal

L

Live (110-240 V) cable

I

Load circuit input terminal

N

Neutral cable
Components and APIs
Compliance
Declaration of conformity
Printed User Guide
Printed user guide - English, Deutsch, Italiano, Español, Português, Français