Shelly H&T User and Safety Guide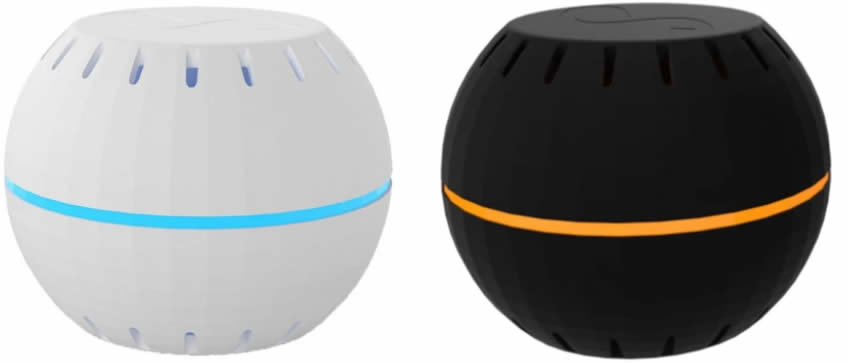 Read before use
This document contains important technical and safety information about the device, its safety use and installation.
⚠ ATTENTION! Before beginning the installation, please read carefully and entirely this guide and any other documents accompanying the device. Failure to follow the installation procedures could lead to malfunction, danger to your health and life, violation of the law or refusal of legal and/or commercial guarantee (if any). Shelly Europe Ltd is not responsible for any loss or damage in case of incorrect installation or improper operation of this device due to failure of following the user and safety instructions in this guide.
Introduction to Shelly®
Shelly® is a line of innovative microprocessor-managed devices, which allow remote control of electric circuits through a mobile phone, tablet, PC, or home automation system. Shelly® devices can work standalone in a local Wi-Fi network, or they can be operated through cloud home automation services. Shelly Cloud is a service that can be accessed using either the Android or iOS mobile application, or with any internet browser at https://home.shelly.cloud/.
Shelly® devices can be accessed, controlled and monitored remotely from any place where the User has internet connectivity, as long as the devices are connected to a Wi-Fi router and the Internet.
When connected directly to the device's access point, or at the device's IP address on the local Wi-Fi network, the User can access the Shelly® device's embedded Web Interface at http://192.168.33.1. The embedded Web Interface can be used to monitor and control the device, as well as adjust its settings.
Shelly® devices can communicate directly with other Wi-Fi devices through HTTP protocol. An API is provided by Shelly Europe Ltd. For more information, please visit: https://shelly-api-docs.shelly.cloud/#shelly-family-overview.
Shelly® devices are delivered with factory-installed firmware. If firmware updates are necessary to keep the devices in conformity, including security updates, Shelly Europe Ltd will provide the updates free of charge through the device embedded Web Interface or Shelly Mobile Application, where the information about the current firmware version is available. The choice to install or not the Device firmware updates is the User's sole responsibility. Shelly Europe Ltd shall not be liable for any lack of conformity of the Device caused by failure of the User to install the provided updates in a timely manner.
Control your home with your voice
Shelly® devices are compatible with Amazon Alexa and Google Home supported functionalities. Please see our step-by-step guide on: https://shelly.cloud/support/compatibility/.
Short description
Shelly H&T is a battery operated device, or it can be operated constantly connected to a power supply through USB power supply accessory. USB power supply accessory is not included with the Shelly H&T product, but it is available for purchase separately.
Learn more about Shelly H&T and its specifications.
Installation
⚠CAUTION! Use the Device only with batteries which comply with all applicable regulations. Inappropriate batteries may cause a short circuit in the Device, which may damage it.⚠CAUTION! Do not allow children to play with the buttons/switches connected to the Device. Keep the devices for remote control of Shelly (mobile phones, tablets, PCs) away from children!
⚠CAUTION! Do not use the Device if it has been damaged!
⚠CAUTION! Do not attempt to service or repair the Device yourself!
Battery placement and Button controls
Twist the bottom cover of the device counterclockwise to open. Insert the battery inside before placing the device at the desired place.
Power Button is located inside the device and can be accessed when the device cover is open. (When using a USB power supply accessory, the power button is accessible through a hole at the bottom of the device with a pin.)
Press the Button to turn on Access Point (AP) mode of the device. The LED indicator located inside of the device should flash slowly. Press the Button again and the LED indicator will turn off, and the device will be in "Sleep" mode.
Press and hold the button for 10 seconds for Factory Settings Reset. Successful factory reset turns on the LED indicator to flash slowly.
LED Indicator
LED flashing slowly - AP Mode

LED constant light - STA Mode (Connected to Cloud)

LED flashing quickly

STA mode (No Cloud) or

Firmware update (while in STA mode and connected to Cloud)
Additional Features
Shelly allows control via HTTP from any other device, home automation controller, mobile app or server. For more information about the REST control protocol, please visit: https://shelly.cloud or send a request to support@shelly.cloud.
Compliance