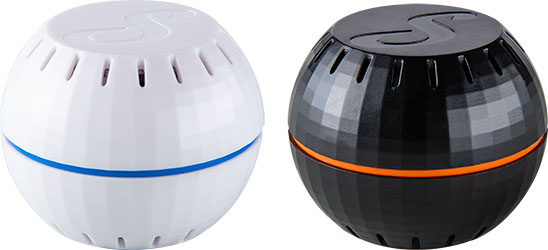 Device identification
Device name: Shelly H&T

Device SSID: shellyht-XXXXXX
Short description
Shelly H&T is a smart temperature and humidity sensor, which can be remotely controlled and monitored through a mobile phone, tablet, PC, or home automation system. It can work standalone in a local Wi-Fi network or it can also be operated through cloud home automation services.
Shelly H&T can be accessed, controlled, and monitored remotely from any place where the User has internet connectivity, as long as the device is connected to a Wi-Fi router and the Internet.
Shelly H&T has an embedded Web Interface, which can be used to monitor and control the device, as well as adjust its settings.
Main applications
Residential

MDU (Multi Dwelling Units - apartments, condominiums, hotels, etc.)

Light commercial (small office buildings, small retail/restaurant/gas station, etc.)

Government/municipal

University/college
Integrations
Google

Samsung SmartThing

Alexa
Connectivity
User interface
Inputs
Reset button

Press and hold for 5 seconds to enable the Device access point connection.

Press and hold for 10 seconds to factory reset the Device.
Outputs
Specifications
Type

Value

Physical

Size (HxD):

35x46 mm / 1.38x1.81 in

Weight:

16 g without battery
33 g with battery

Mounting:

Wireless

Shell material:

Plastic

Color:

Black or white

Environmental

Ambient temperature:

-10 °C to 50 °C / 14 °F to 122 °F

Humidity

20 % to 90 % RH

Electrical

Power supply, Batteries

3V DC - CR123A

Estimated battery life

Up to 18 months

Power consumption

Static ≤70uA
Awake ≤250mA

Radio

RF band:

2401 - 2495 MHz

Max. RF power:

<20 dBm

Wi-Fi protocol:

802.11 b/g/n

Wi-Fi Range:

Up to 30 m / 100 ft indoors and 50 m / 160 ft outdoors
(Depends on local conditions)

MCU

CPU:

ESP8266

Flash:

2 MB

Firmware capabilities

Webhooks (URL actions):

5 with 5 URLs per hook

Scripting:

No

MQTT:

No

Sensors

Temperature sensor:

Yes

Humidity sensor:

Yes
Troubleshooting
...
Web interface guide
Read the Shelly H&T web interface guide
Components and APIs
Compliance
ЕС-Декларацията за съответствие
Printed User Guide