Shelly Smart Control Guide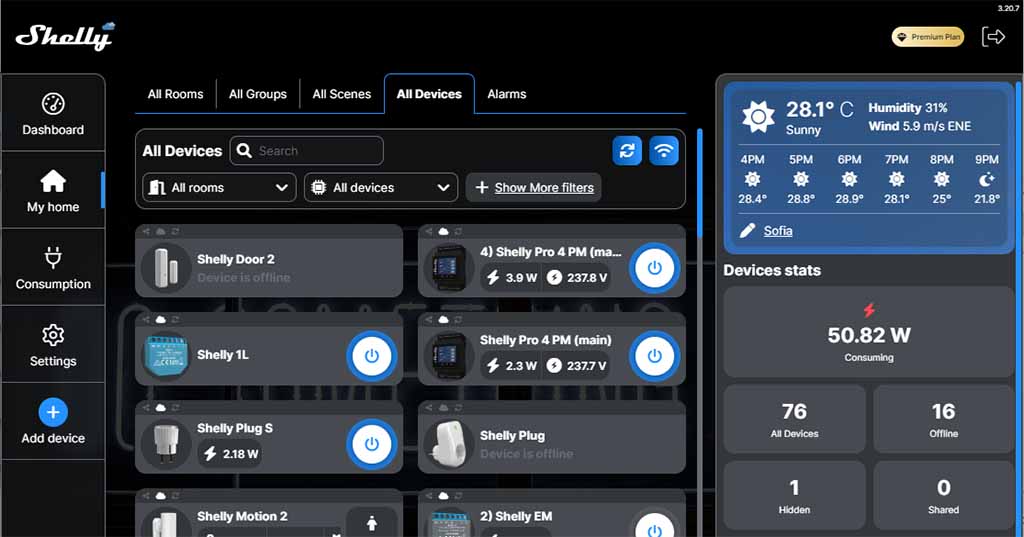 Introduction
Shelly Smart Control is a home automation app for managing and controlling Shelly home automation devices.
The App offers the possibility to control all Shelly devices remotely from any internet connection by using the cloud option. There is also an option not to connect your devices to the internet with local control mode. Devices do not need to be connected to the cloud or to send data there.
A Shelly Smart Control App user account is required to access, include, and control Shelly devices through the application.
Shelly devices are compatible with other most widely accepted both local and cloud based home automation platforms. Having a Shelly user account is necessary to include your Shelly devices to home automation platforms like Amazon Alexa or Google Home.
Shelly Smart Control allows you to create scenes for automatic control of devices at predefined hours or based on other parameters like temperature, humidity, light, etc. (with upcoming add-ons or available sensors on shelly.com). Shelly Smart Control allows easy control and monitoring using a mobile phone, tablet, or PC. One Shelly Device can be grouped with other devices in the application. It can also be set to trigger actions on other Shelly devices, run schedules, scenes, and web hooks.