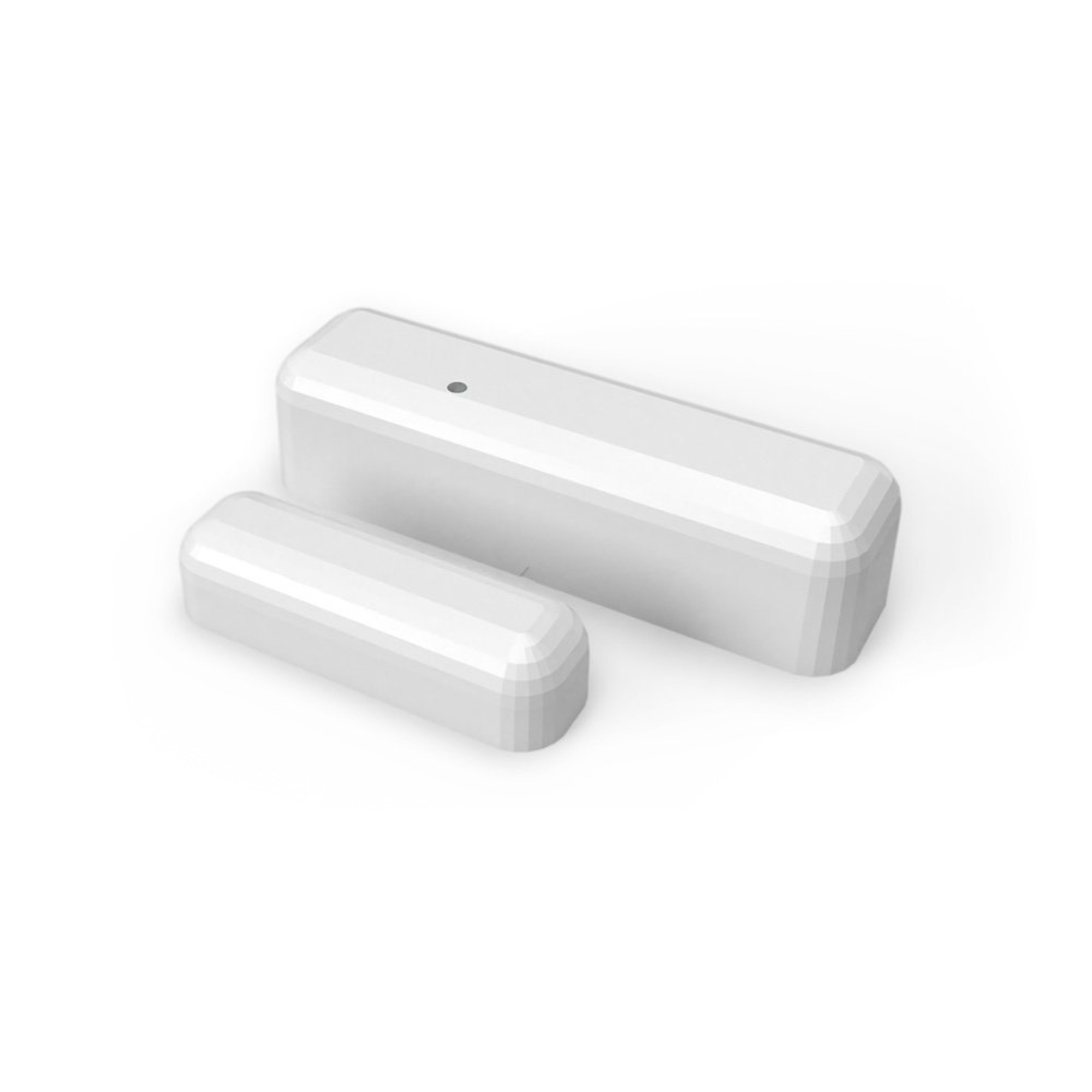 Downloads
Manuals
Certificates & Declarations
Multilingual EU Declaration of conformity
What is Shelly Door/Window 2?
The lightning fast smart, door and window sensor
Shelly Door/Window is designed to detect and report the opening and closing of doors and windows. Its compact design allows it to be easily installed on any door or window, and because it is lightweight, the sensor is nearly invisible.
Features
No HUB required.

Detects and reports the opening and closing of doors and windows.

Integrated temperature and LUX sensor.

It can be integrated to work with all other Shelly devices.

Compatible with Android, iOS, Amazon Alexa, Google Assistant, and home automation servers using MQTT, CoAP, and REST API.

Easily make your Arduino project live and usable in your automation project.
Specification
POWER

Battery life

18 months

Battery type

2x 3 V Lithium CR123A – NOT included
DO NOT use rechargeable batteries!

Power supply AC

No

Power supply DC

No

SPECIAL FUNCTIONS

Illumination measurement

Yes

Motion detection

No

Open/Close

Yes

Tilt angle detection

Yes

Vibration detection

Yes

Water detection

No

Temperature measurement range

– 10°C ~ 50°C (± 1°C)

FEATURES

Operational temperature

-10ºC to +50ºC

Local and remote control

Yes

Sunrise/Sunset

Yes

Weekly Schedule

Yes

CONNECTIVITY

Wireless/WiFi Protocol

802.11 b/g/n

Radiofrequency

2400 – 2500 MHz

Range

up to 50 m outdoors and up to 30 m indoors (depending on the building materials)

DIMENSIONS

Size

82mm x 23mm x 20 mm, 52mm x 16mm x 13 mm
Use cases
Anti-burglar protection
With Shelly Door/Window, you receive an instant notification if a door/window gets opened when you are not at home. Now you will be able to know if burglars are breaking in and can immediately take action by calling the authorities.