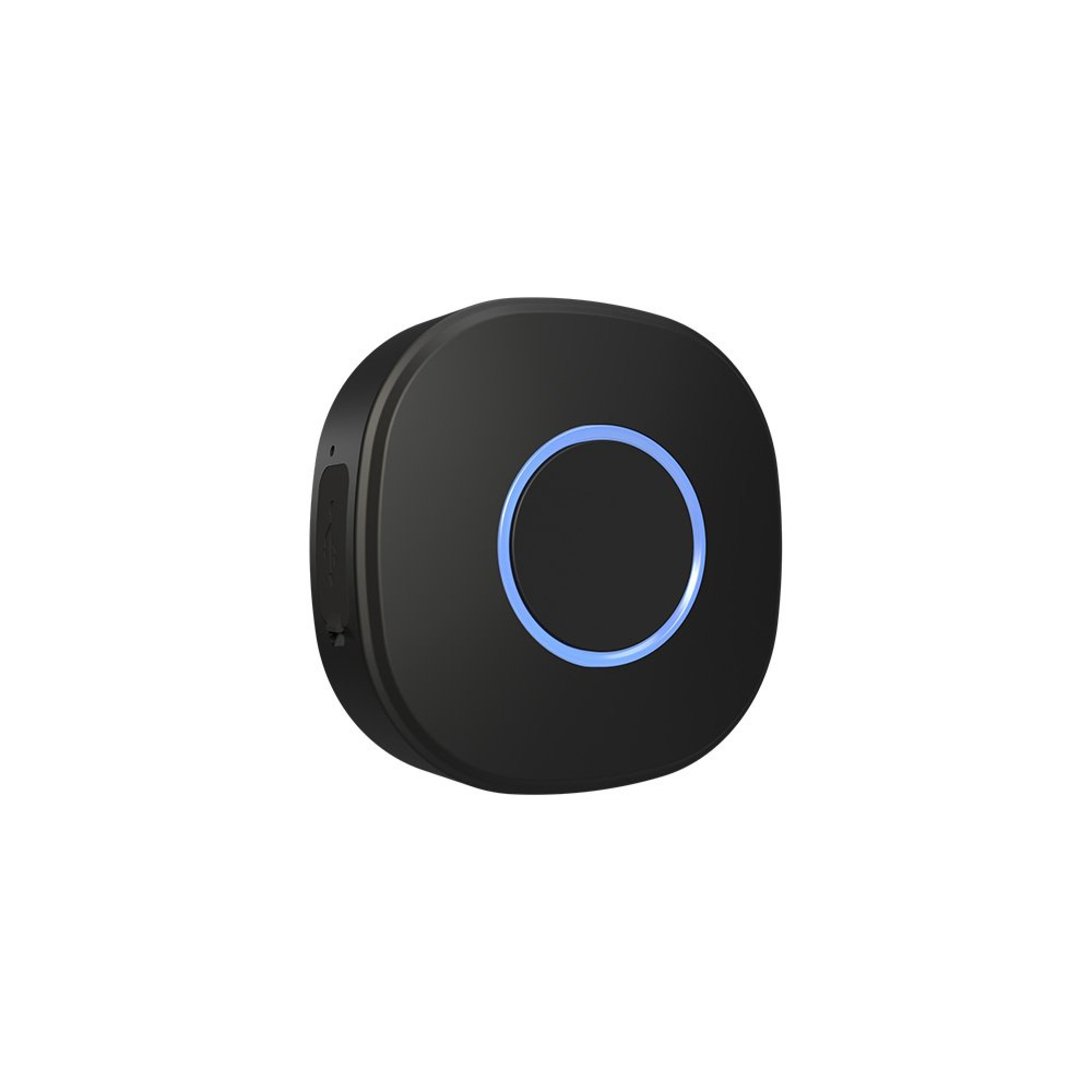 Downloads
Manuals
Certificates & Declarations
ЕС-Декларацията за съответствие
What is Shelly Button 1?
Control everything with just a click
We developed Shelly Button to help you easily activate or deactivate any device or scene manually with just a click. Additionally, Shelly Button is so small and convenient, you can carry it with you absolutely everywhere.
Features
No HUB required.

Rechargeable batteries, allowing for more than 3000 actions per charge.

Response time of less than 2sec. on battery and 100 ms on USB power.

A different color response indication for all situations.

It can be integrated to work with all other Shelly devices.

Compatible with Android, iOS, Amazon Alexa, and home automation servers using MQTT, CoAP, and REST API.

Easily make your Arduino project live and usable in your automation project.
Specification
POWER

Battery life

3000 actions per charge

Power supply AC

No

Power supply DC

Micro USB – 5V

SPECIAL FUNCTIONS

Complex scenes control

Activate or deactivate synchronized actions of several Shelly devices

Overload protection

No

Power measurement

No

Dimming

Yes

FEATURES

Operational temperature

-40 to + 40 °C

Local and remote control

Yes

Sunrise/Sunset

No

Weekly Schedule

No

UL Listed option

No

CONNECTIVITY

Wireless/WiFi Protocol

802.11 b/g/n

Radiofrequency

2400 – 2484 MHz

Range

up to 50 m outdoors and up to 30 m indoors (depending on the building materials)

DIMENSIONS

Size

45mm x 45mm x 16mm