Encrypt your BLU Door/Window and BLU Motion devices
Before you start the encryption, make sure that the latest firmware version is installed on your Bluetooth device. To check for updates, go to Device settings > Firmware update. For more information, check our Shelly Knowledge Base.
Select the Bluetooth device that you want to encrypt.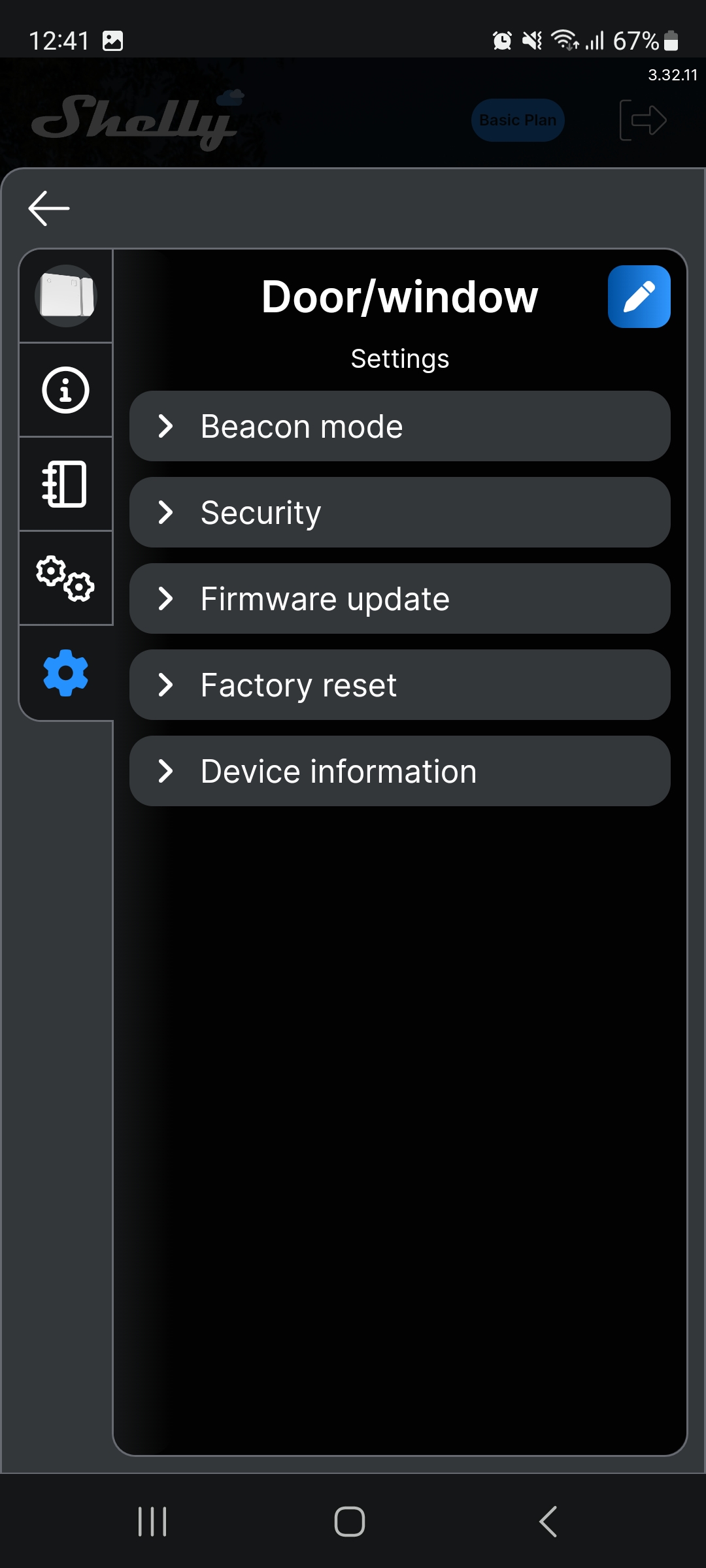 Go to Settings > Security.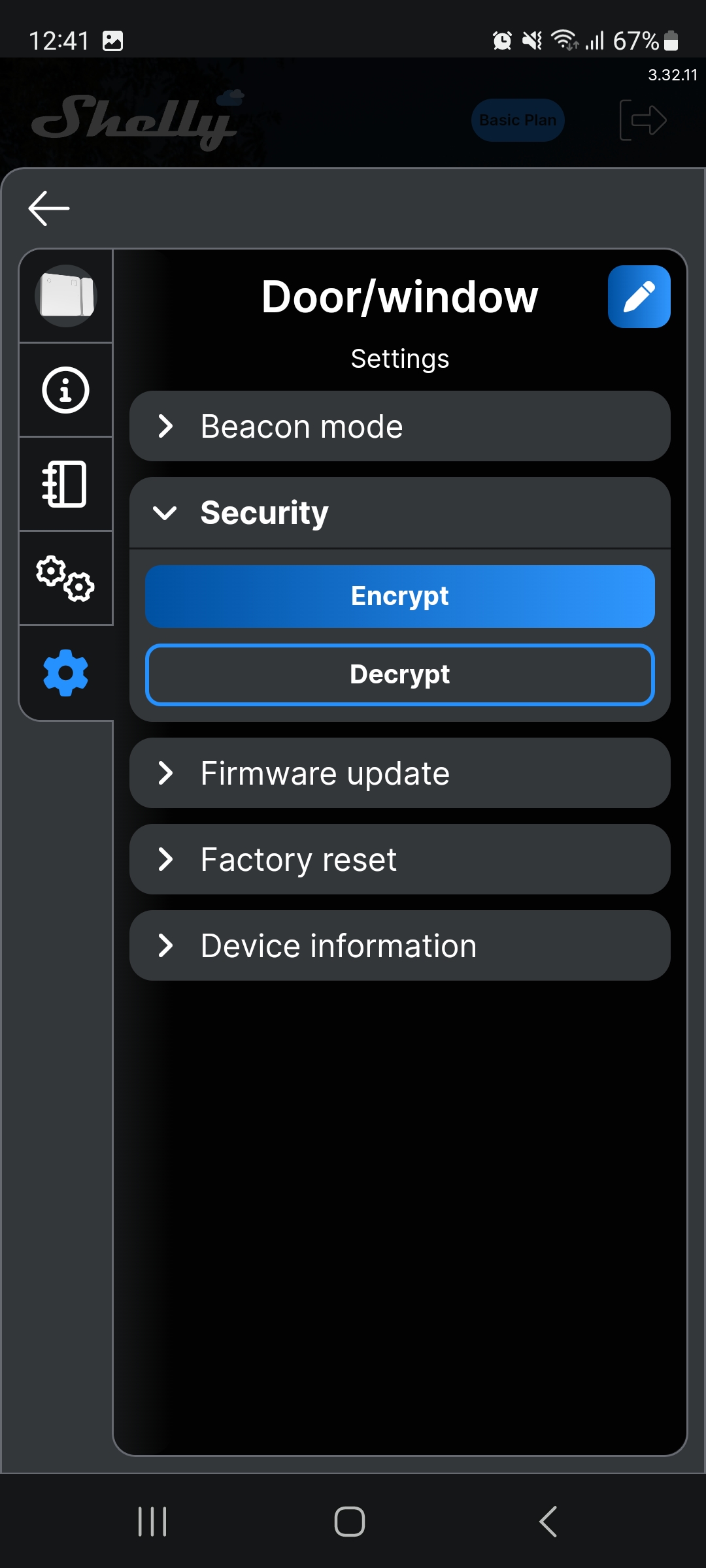 Select Encrypt.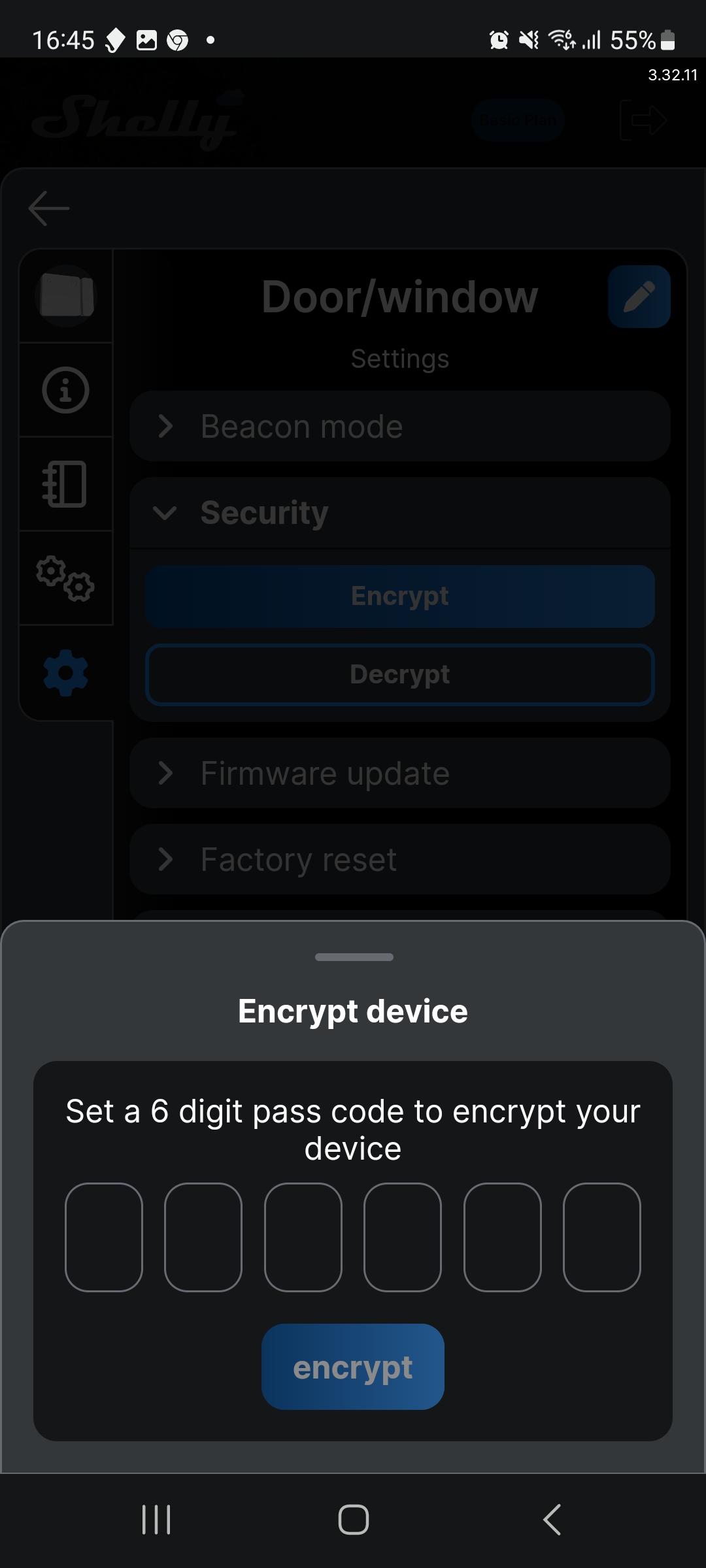 Set a 6-digit pass code to encrypt the Device. Then, select encrypt.
A prompt pops up to press the Device button.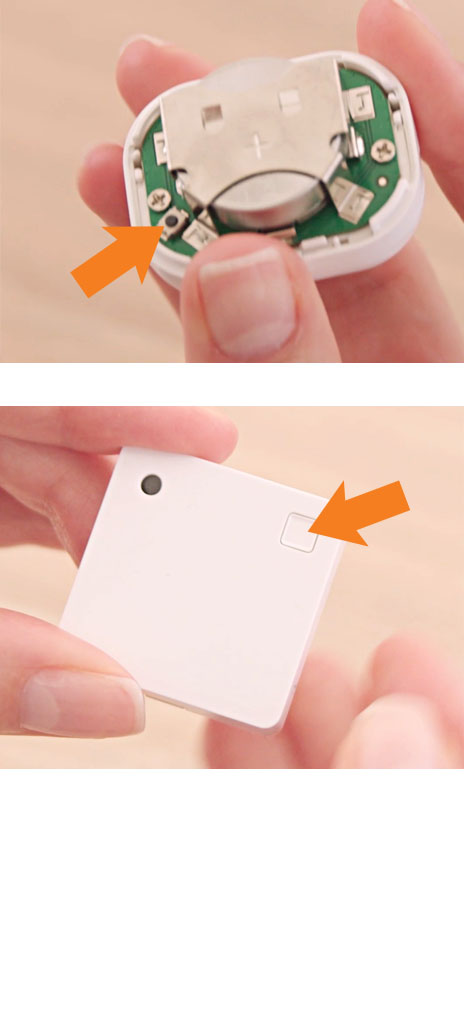 Press the Device control button.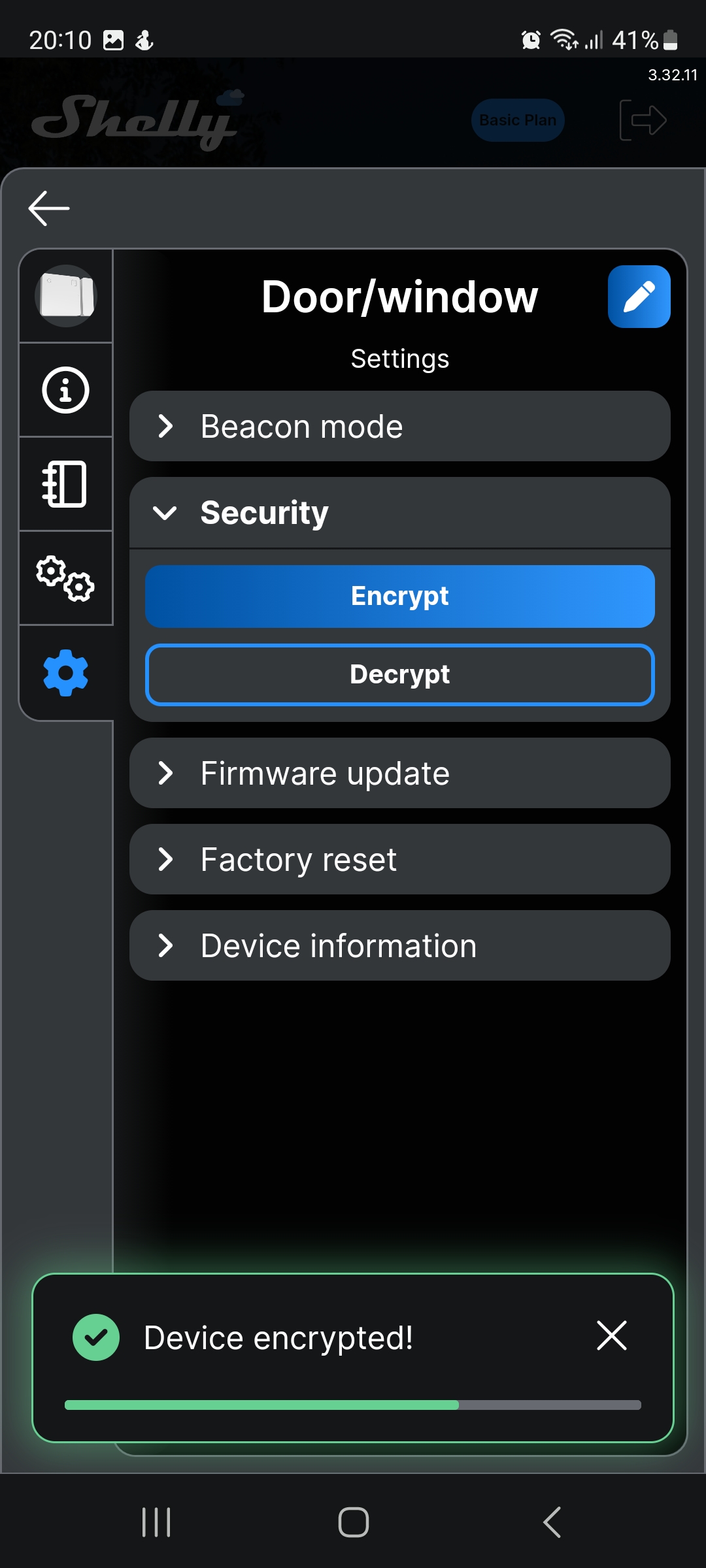 The encryption process is now complete.